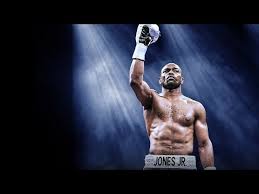 Cruiserweight WBU Championship
Last night at the Bay Center in Pensacola, Florida, former four Division World Champion Roy Jones Jr. finished his career in style with a win and strapped up like the champ that he is. New Cruiserweight WBU Champion.
Jones (66-9, 47 Kos) punished his opponent Scott Sigmon (30-12-1, 16Kos) while still being able to entertain the masses to some extent in typical Roy Jones fashion. At 49 years old Jones showed us that he still got it. The much younger Sigmon didn't have the right game plan to stop Jones from punishing him round after round. He was a worthy opponent but just not the one to send Jones packing with a loss in that squared circle on that special night.
Jones looked good last night outclassing his opponent one last time in front of his hometown crowd. It's only fitting that he gets to walk away from the Boxing Game in the same city that he started his professional career at 29 years ago.
In my eyes Jones is a "Living Legend", Future Hall-of-Famer and definitely one of the best to ever lace up a pair of gloves. Real Talk! To this day Jones is the only fighter to have claimed Titles at Middleweight, Super Middleweight, Light Heavyweight and Heavyweight. Unbelievable!
Peeps in the Boxing Community can debate all day about who's the best there is (Jay-Z voice) or where Roy Jones Jr. should be placed in the "Greatest Of All Time" lists but truth be told, Jones' career and accomplishments speak for themselves and his presence will forever be missed in that squared circle. Thank you Roy Jones Jr. for blessing us with such an astonishing career full of endless highlight reels.
Enjoy your retirement Roy.
Blaze
On The Watch "Its All About Roy Jones Jr. vs Scott Sigmon"