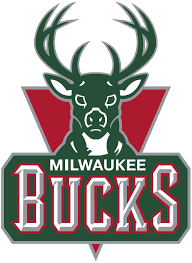 The NBA-Who's On Top?
We are well passed the midpoint mark for the season with 51 plus Games played to date and leading the entire league again this year is the Milwaukee Bucks (43-7). Them boys are on a redemption tour playing hard night in and night out from offence to defence. The Bucks are locked in and driven to get to the NBA Finals and the way they have been ballin all season it could very well be theirs for the taking. Our own Canadian team, the Defending Champions the Toronto Raptors (36-14) are surprisingly keeping it interesting considering the loss of their MVP Kawhi Lenard to the Clippers. The Raptors still have a solid squad that can definitely upset any team thinking that they are a walk over. The Boston Celtics (34-15) and the Miami Heat (34-15) are presently tied for third but either team could easily grab the No. 2 Seed with the way both teams have been playing as of late. They are both well- balanced teams who play hard ball from start to finish. The Indiana Pacers (31-19) and the Philadelphia 76ers (31-20) are both trying to hold down their respective spots for a Playoff seed but truth be told I personally expected Philly to be fighting for the 1 to 3 spot and not the lower seeds. That being said, there is still lots of ball to be played and the brackets could change come April.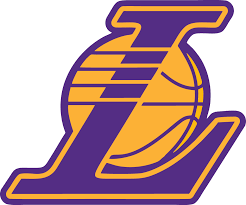 With the Golden State Warriors forced to take a back seat this year, the Western Conference has a new face leading the pack with the Los Angeles Lakers (38-11). They started the season with the No. 1 spot and are still holding onto it thanks to the play of their two All Stars, LeBron James and Anthony Davis helping to lead the way. That being said, holding onto the No. 1 spot won't be that easy with The Los Angeles Clippers (35-15) chasing that No. 1 Seed and gunning for "king of the Los Angeles Court" with their two All Star players, Kawhi Leonard and Paul George getting it going come crunch time. The Denver Nuggets (35-16) are right there as expected and ready to take the No. 1 or the No 2 Seed if either Los Angeles team falter. The Nuggets may be overlooked here but they are definitely ballin the right way this season. The Utah Jazz (32-17) are bubbling at the right time securing their Playoff spot in the competitive Western Conference but holding onto their spot is a challenge within itself considering how tough the conference is. I expect a musical chair type seeding to happen within the remaining teams vying for a potential Playoff spot. The Houston Rockets (32-18), the Dallas Mavericks (31-19), the Oklahoma City Thunder (30-20) and the Portland Trail Blazers (23-28) all have a chance at a final run.
Just my thoughts.
Blaze
On The Watch "It's All About The NBA-Who's On Top?"