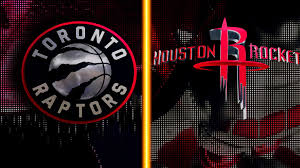 The NBA-Who's On Top?
We are officially well passed the midpoint mark for the season with 57 plus Games played and to everybody's surprise the Houston Rockets (44-13) is the team holding on to that No. 1 Spot by a very small margin over the Defending Champs Golden State Warriors (44-14). Holding on to that No. 1 Spot in the league won't be easy with the Warriors breathing down their necks but home court advantage come Playoff time would definitely be a plus for them if they could pull it off. As expected the Western Conference has remained quite competitive with the Spurs, Timberwolves, and Thunder, playing musical chairs with each other trying to position themselves just right for a playoff spot making it very interesting.
Holding down the No. 1 Spot on the Eastern Conference side is our very own Canadian Team the Toronto Raptors (41-16). Them Boys snuck up quietly behind the Boston Celtics (40-19) and the Cleveland Cavaliers (34-22) to snatch that No. 1 Spot. Toronto's steady play as of late has proven to be a problem for a lot of the teams in the East. Real Talk! Peeps keep on talking down about how weak the Eastern Conference is but truth be told the Eastern Conference is actually getting better and better and definitely more competitive; just watch the play of the Wizards, Pacers, Bucks, 76ers, Heat and the Pistons as of late? Its do or die amongst them Teams vying for a Playoff spot.
Injuries to various teams and last minute trades have once again altered the league, making the second half of the season just that much more interesting. So keep tuning in to see who will make the Final Cut!!
Blaze
On The Watch "It's All About The NBA-Who's On Top?"