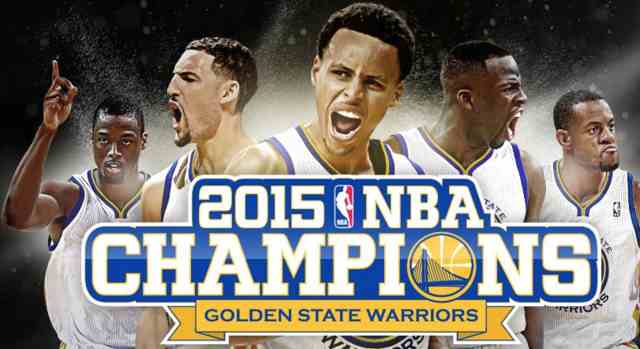 2015 NBA Finals Champs
It was written! It took The Golden State Warriors 83 Games from the start of the season to Game 6 of the NBA Finals 2015. 40 years in the making and today we celebrate Golden State's first NBA Championship. This scripted journey was well crafted from start to finish. The No 1 Team in the league throughout the entire season. The rookie coach Steve Kerr guiding this Bay Area team straight into the Records Books with this Historic NBA Season.
These series were a testimony of just how bad The Warriors wanted it that much more from The Cleveland Cavaliers. Don't get it twisted, I know that "King James" came to play judging by his insane NBA Finals average 36.6 points, 12.4 rebounds and 8.4 assists per Game. Dude was a machine on that court but when you are facing the No. 1 Defensive Team in the league with a depleted Cavaliers supporting cast, they were bound to run straight into a wall and Game 6 was just the case. The Cavs had no answer to The Warriors smart play down the stretch; hence this is why we stand here today congratulating Golden State for reaching their goal of becoming This Year 2015 NBA Finals Champions.
Until then The Larry O'Bryan Trophy will once again be vacationing in the West for the time being. REAL TALK!
Blaze