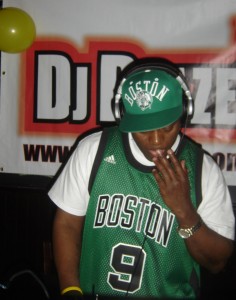 On a side note For all NBA fans out there, there's a must see game that real NBA heads can't miss. My Celtics vs Heat Tuesday October 26, 2010 on national television. The New Big 3 of Miami will be facing off with the Original Big 3 of the Celtics in the TD Garden.
This will be a battle that will be nationally televised by TNT. There's allot of talk right now that this season's championship will be handed to the new Big 3 in Miami, but what the peeps need to realise is that Boston is one of the teams in the league that can seriously compete with the Heat about who will walk away Top Dog of the East.
After all, to be Top Dog of the league you have to beat the West which have the Lakers as the defending champions. GO Celtics!!
Blaze
On The Watch "Celtics vs Heat Tuesday October 26, 2010"