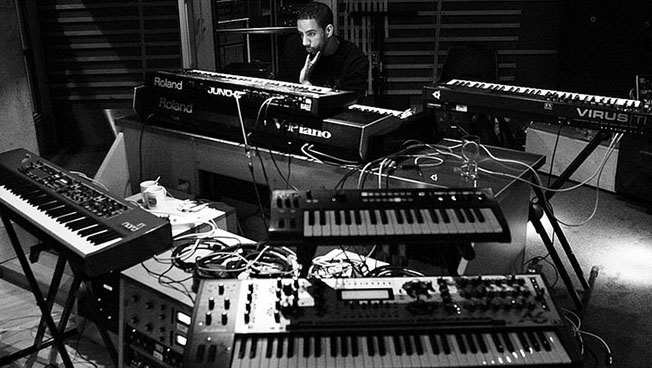 Top Producers
If you're looking for that radio friendly sound or that crazy club track that you can't seem to get out of your head, these are some of the producers you need to holla at, real talk:
First up we have Ryan Leslie (the sleeper of the game) super producer/ multi-instrumentalist, singer/rapper of the production game. Ryan has produce hot singles for a number of artists from Hip-Hop to R&B. I call him the sleeper of the game because this guy is a musical genius…. check out the Ryan Leslie/Fabolous set I got up on the mixtape section, this dude is serious!!
Next in line we have Jermaine Dupri, Grammy award winning, producer, songwriter/rapper. This man's track record speaks for himself. He's always looking to make you dance every chance he gets. He's always trying to craft that hit that makes all the club goers move.
Next up we have Super-producer Timbaland, an innovator who prides himself by staying ahead of the game with his unique trademark sound, which holds no boundaries. Radio loves him and the clubs can't get enough of him.
Next up we have Mr. West, producer, musician rapper/singer. Kanye's commercial success speaks volume in the music game, whether you love him or hate him, the man knows how to bang out hits. His futuristic style is like no other in the game.
Next up we have Swizz Beats, record producer, DJ/rapper. His production style and interesting ideas create crazy hype, whether you get him hyping up the track, on the chorus, or simply in the background, you're pretty much guaranteed some mainstream success.
At the end of the day no album is complete without a hit record, these hit makers or all CERTIFIED!!
Blaze
On The Watch "Dj Blaze's Top Producers Pick"