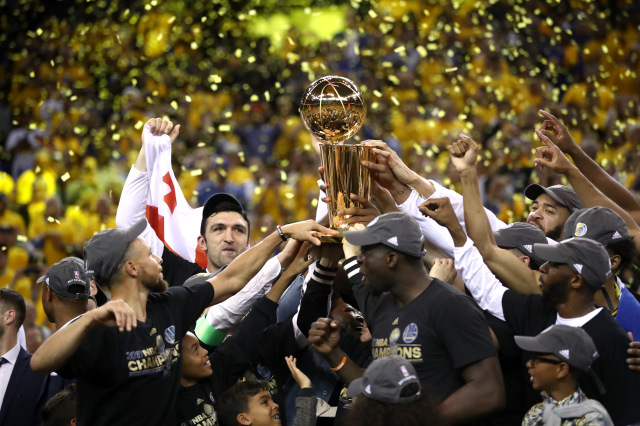 Redemption is sweet and very rewording for this Golden State Warriors. 16-1 throughout the NBA Finals. Mission accomplished. The Golden State Warriors are now 2 time NBA Champs and the newbie on the Team in Kevin Durant made sure that his addition to the team was going to be worth it all come June. Durant played out of his mind with a determination only he could illuminate.
He definitely proved to all the "naysayers" out there just how valuable he could be come crunch time. Tonight Durant earned his first Larry O'Bryan Trophy and Finals MVP's Bill Russell Trophy with a humble average of 35.2 points a Game. A feat well deserved. Props still gotta be given to the Defending Champs Cleveland Cavaliers, although the Cavs got done up in 5 Games they put up a hell of a fight REAL TALK!
Lebron pulled off all he could by averaging a Triple –Double throughout the series and Kyrie Irving showed us just how "BAD" this Boy can run circles on that court. The Kid is serious. REAL TALK!
With that being said this Golden State Team played with passion, heart and most of all has a Team. Their level of play throughout the season and the Playoffs showed me just how dominant these kats could be when focus on one common goal. Congratulation Golden State on becoming this Year's 2017 NBA Champions!
Blaze
On The Watch "It' All About 2017 NBA Finals Champions"