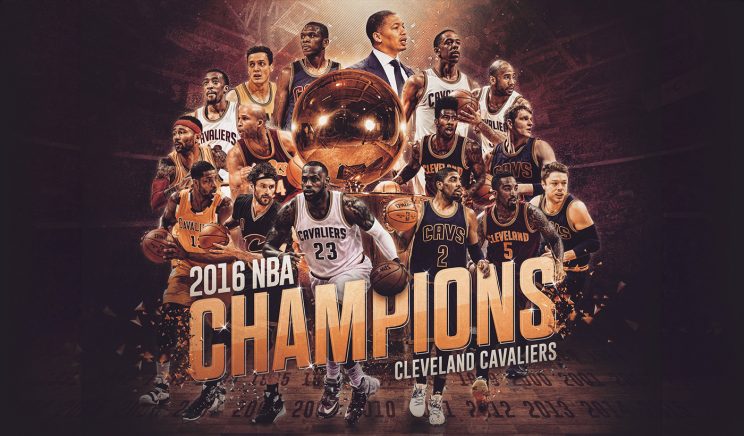 2016 NBA Finals Champs
Lebron James has come through with his promise and goal of finally bringing the city of Cleveland their first NBA Championship in 46 Season. The Cavs will go down in NBA History as the first Team to ever come back from a 3-1 deficit in a Finals NBA Championship to capture The O' Bryan Trophy. REAL TALK! "King James" and company came to play. These dudes literally showed me just how much heart this Team had as a unit.
To come back from a 3-1 deficit in an NBA Finals game against The Golden State Warriors, the best Team throughout the league and the playoffs all season rendered me speechless. REAL TALK! I gotta tip my "B" hat to them boys for grinding it out and outplaying a Tuff Squad in Golden State.
Cleveland deserves this Championship, hands down. James MVP Finals numbers of 27, points, 11 rebounds and 11 dimes are royal worthy for the "King of The Court" in "King James" Congratulation Cleveland on becoming this Year's 2016 NBA Champions!
Blaze
On The Watch "It's All About 2016 NBA Finals Champs"