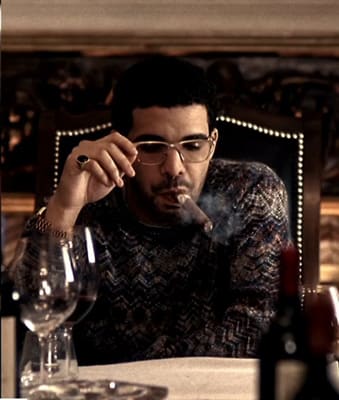 Canada's Hip Hop and R&B artist representing the country to the fullest is non other then Mr. OVO's very own Drizzy Drake. REAL TALK!
The Actor turned Rapper and Songwriter has carved himself quite a story telling career resembling the likes of Lebron James when he first stepped into the scene. REAL TALK! From the time Drake got put on he demanded your attention whether you liked him or not.
The Kid got that "IT" factor that can't go unnoticed. With only 2 but very successful Albums under his belt to date, Drake has already established himself as "The Kid not to be F*ck with in the Game" REAL TALK! He constantly delivers hit records after hit records; and his feature game is ridiculous and unforgettable, Dude drops jewels' every time he drops a hot "16" His non stop work ethic and his will to be one of the best in the Game has already earned himself some serious hardware along the way; Three Juno Awards, six BET Awards and a Grammy Award to silence up all the HATERS.
The Kid from Up North is making a Big Name for himself. REAL TALK! Be on the look out for his 3rd album titled "Nothing Was The Same" to be released sometime this September.
Until then peep my DJ Blaze/Drake set on my mixtapes section and listen to the evolution of Drizzy Drake.
Blaze
On The Watch "It's All About Drake"