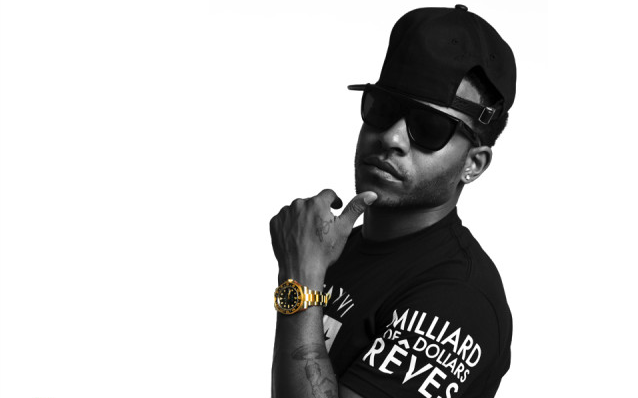 Eric Bellinger is that unsung music assassin that people need to pay attention too. REAL TALK! Eric B has that fresh new Hip Hop/R&B sound that's much needed in the music Game today. His "Pen" Game hasn't gone unnoticed either judging by the hit records he's already crafted for the likes of some Heavy Hitters in the Game; Usher, Justin Bieber, Chris Brown (which he won a Grammy with), Jennifer Hudson and Fantasia, just to name a few.
With three well-received mixtapes Born II Sing vol. 1,2 and 3 under his belt to date, Eric B showed his peers and his fans just how versatile of an artist he truly is by owning his skills on the production side aside from his mean "PEN" Game. With that being said it's only fitting that Eric B blesses his fans with his recently released LP "The Rebirth" out right now with that fresh new Hip Hop/R&B flavor that will keep the Clubs goers and Radio heads movin on them tight tracks. REAL TALK! The collaboration alone will get you intrigue. DON'T BE A SLEEPER. Cop the LP.
It's definitely a well-crafted Album worthy of some Hardware in the near future. REAL TALK! If your still not sold on it peep my DJ Blaze/Eric Bellinger set on my mixtape section and hear what you've been missing!
Blaze
ON The Watch "It's All About Eric Bellinger"