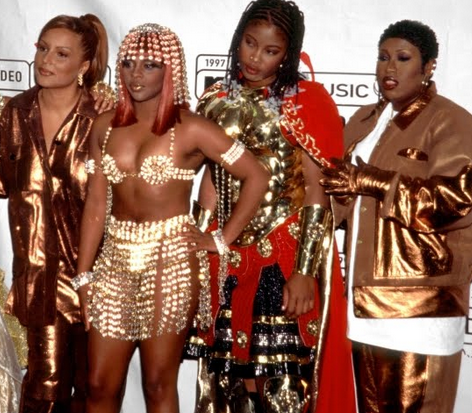 It's that "TIME" again for the "FEMCEE'S" to show face and bring it back one time full circle. I can feel it in the air right now REAL TALK! Its what the game's been missing. This is the year of the comebacks; I'm talking about them female game spitters and trend setters like Lauryn Hill, Missy Elliott, EVE, Brat, Foxy Brown, Lil Kim, Rah Digga, Sharrefa, Lady Luck, Jean Grae, Trina, Shawnna, even radio personnel Angie Martinez got bars for days. (And that's just to name a few) Presently speaking the new bread of "FEMCEE'S" head runner for the last couple of years and still going strong; is none other then Platinum selling artist Miss Nicki Minaj, she's definitely the new generations leader HANDS DOWN!
But let's not get it twisted them new girls of the likes of Brianna, Dimond, Patwa, Honey Cocaine, Teyana Taylor, Lola Monroe and Iggy Azalea are not to be taken lightly, cause these girls stay on their grind and keep the internet hustle game buzzing all year round. Its "TIME" for the female vets in the game and the new crop of "FEMCEE'S" to really show the Hip Hop world what impact and competitiveness these girls can bring to a male dominated industry. REAL TALK!
Peep my DJ Blaze Ladies Night set (Pass and Present) on my mixtape section and see where I'm coming from with it.
Blaze
On The Watch "It's All About FEMCEE's"