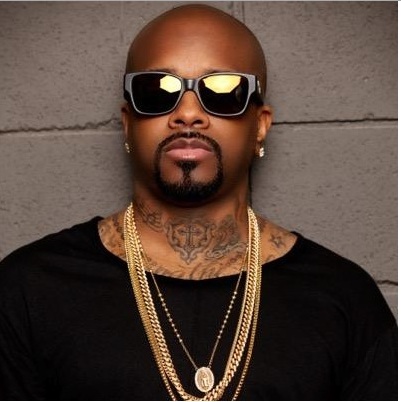 This music Game we live in can either break you or make you. REAL TALK! Some People come and go in this Game without ever being notice or appreciated. But once you've figured out the ins and outs of the business, the sky becomes your only limit. Jemaine Dupri did just that and never looked back. For those who don't know or haven't heard of JD, here is a quick run down. JD is a musical genius and one who's worn many hats in the Game and broke a lot of records in the Business. He's a Producer, Songwriter, Rapper and CEO of his own Record Label So So Def Recording.
From 1992 till this present day, JD has help guide some of the careers of quite a few artists of the likes of, Kris Kross, Xscape, TLC, The Brat, Bow Wow and also worked and produce for the likes of Usher, Jagged Edge, Mariah Carey, Janet Jackson, and Monica just to name a few…Jemaine has a keen ear for music and a crazy eye for talent REAL TALK! With that being said you peeps should look up some of his newer artist coming out of the So So Def staples with the likes of Dondria, Leah Labelle and Fresco Kane. These kats along side JD are destined to hit the charts and cement their name in the Game just like his entire previous artist on So So Def. JD's entire career speaks for itself, the man is a hit maker who dominated the charts all year round, and I'm talking Number-one songs, Top-Ten hits, Top-Forty hits, name it he's done it…he's even taken the rmx Game and flip it in a way that can only be duplicated by some of todays producers…REAL TALK!
As I write this write up Jermaine Dupri has once again reached another milestone to put under his belt as another personnel achievement. His Record Company So So Def Recording that he founded in 1992 has now reached the 20 Year mark, a feet only grasped by a hand full of people REAL TALK! JD survived the ups and downs of the music business and cemented his legacy once and for all.
Congratulation JD! To commemorate his latest achievement Jermaine Dupri will be hosting a So So Def 20th Anniversary Concert, which will take place on Saturday February 23, 2013 at Fox Theatre in Atlanta…. I'm sure its going to be a night to remember…peep the show if your still in the area but until then peep my
DJ Blaze So So Def sets on my mixtape section and get familiar with your Boy JD!
Blaze
On The Watch "It's All About Jemaine Dupri and So So Def"