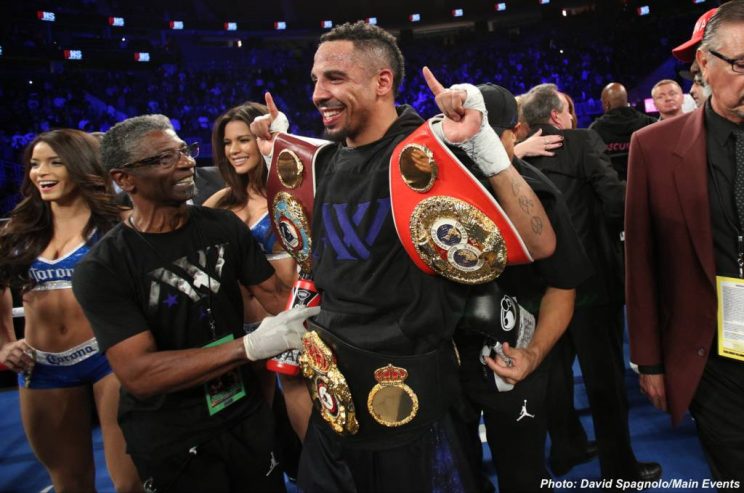 Light Heavyweight Champion
Last Saturday night we saw Sergey " Krusher" Kovalev get overthrown by the now New IBF/WBA/WBO Light Heavyweight Champion Andre S.O.G. Ward. It was a classic matchup of Puncher vs Boxer, Power vs Supreme defensive skills and Brawn vs Brain. The "Boogieman" of the Light Heavyweight Division finally met his match in Andre Ward.
The two unbeaten boxers put it all on the line last night and gave us a Supreme Chess match to be remembered. With that being said a second go around will most likely be needed to truly identify the No. 1 Pound –For Pound. All three Judges scored the fight 114-113 for Andre Ward. Personally I think it could have definitely been a draw. REAL TALK!
It was that close of a fight. To the boxing world a rematch is the only way to silence the critics who considered this Fight of The Year a controversial one. Skeptics aside we have to congratulate Ward for stepping up to the plate by moving up in Weight Class and delivering Kovalev his first lost by digging deep down within himself and grinding it out and standing his grounds in a highly competitive battle. Regardless of what the cynics have to say Andre S.O.G. Ward will go down as a two Division Champion from the former Undisputed Super Middleweight Division to now Light Heavyweight Champion. An accomplishment well deserved. REAL TALK!
Blaze
On The Watch "It's All About Light Heavyweight Champion"