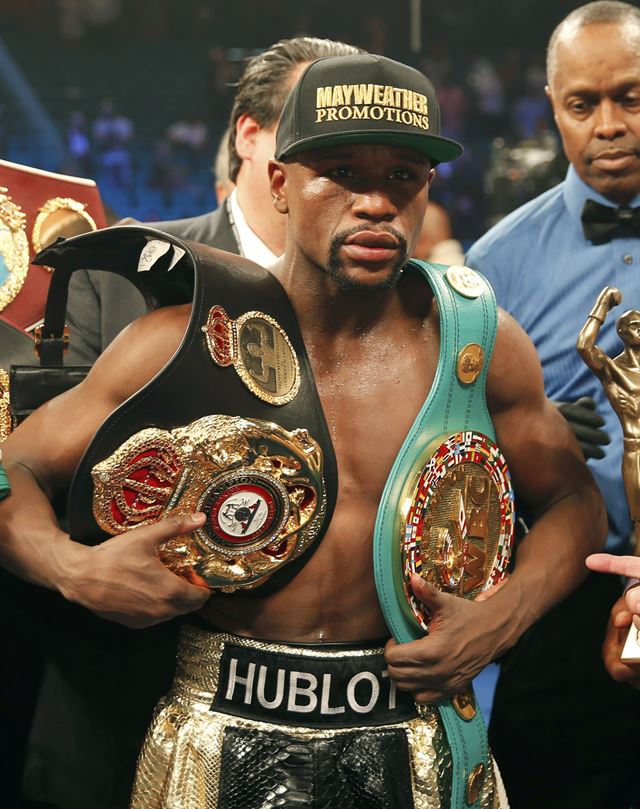 Mayweather (The Champ is here)
They Battled, we saw; he conquered. Mayweather did not disappoint us Saturday night May 2, 2015. Mayweather took on the WBO pound-for-pound Welterweight Champion Manny Pacquiao and dismantled him publicly with a unanimous decision to prove to him, the critics and the boxing world, who is the better fighter of this generation between the two. REAL TALK!
Mayweather now possesses the WBA/WBC/WBO Titles at 147, and WBA/WBC Titles at 154. Nuff said! Congratulation Floyd!! Hate him or Love him you can't deny greatness and ring superiority at its best whenever he steps into that squared circle and puts in that work that all of his 48 opponents have witness and fallen to first hand.
Floyd Mayweather Jr. is a man on a mission and nearing retirement whit one more fight left under contract coming this September 2015 but retirement with an unblemished record that now stands at (48-0, 26 Kos) Who's next to be included in the history books?
Blaze
On The Watch "It's All About Mayweather (The Champ is here)