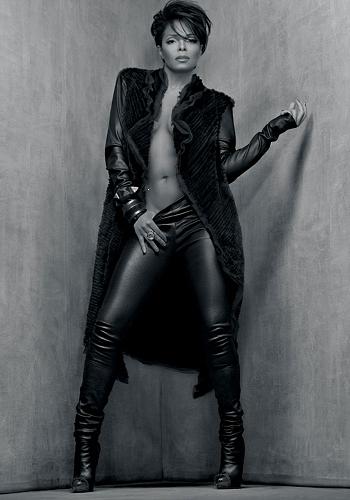 Before the Beyonce's and the Rihanna's started killing the Game there was another Legendary Artist who helped pave the way for these new Artists to do what they do on such a high platform. Miss Janet Jackson also known, as Damita Jo is that Sexy American Recording Artist whom with the help of Jimmy Jam and Terry Lewis incorporated some of the best pop, blues, funk, new jack swing, dance, disco and rap genres to create that Timeless music that Janet is so well known for till this day. REAL TALK!
Aside from being the youngest of the Jackson Family, Janet's self motivated work ethic, dedication to her craft and her ever growing sex appeal perpetuated her career to the next level. Her crossover appeal did not go unnoticed; every known outlet was rocking with Miss Jackson. Radio play, music videos and sold out venues world wide were asking for "ENCORE's". REAL TALK!
With over 100 Million records sold to date Miss Jackson is categorically ranked as one of the Best Selling Artist in the Game Hands Down! Her catalogue of hit records is ridiculous. Her live shows are memorable, energetic and a must see type of event unmatched by today's artists. REAL TALK!
If there was ever a Blue Print to follow, Miss Jackson career should be the motto that every young aspiring girl should consider researching when attempting to become the next Big Artist in the Game.
To get familiarized with some of Miss Jackson's pass hits peep my DJ Blaze/Miss Jackson set on my mixtape section and feel the Legendary Vibe!!
Blaze
On The Watch "It's All About Miss Jackson"