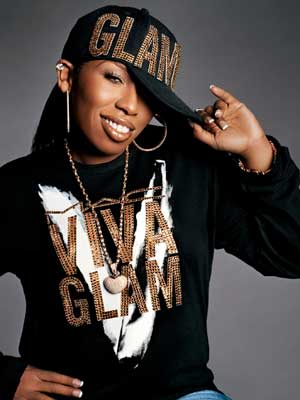 There's been quite a few female MC's that have step foot in the game and made some noise but none have yet, new or old, been able to surpass or equal the success of Missy Elliott. Unlike today's female artists, Missy is a certified hit maker with a tight flow who writes her own songs and performs them in a way unmatched by her peers. Aside from being an artist Missy is also a producer, singer-songwriters, dancer and actress.
Missy is a 5-time Grammy Award winner and is still the only female rapper to have 5 certified platinum albums by the RIAA till this day. With such a different and futuristic styles, Missy has always been able to produce hit records on each of her six previous LP's.
With talk of her highly anticipated 7th schedule LP called Block Party, to possibly being release late 2011 early 2012, one can only expect top notch quality "HEAT" bangers from a seasoned female vet like Missy Elliott. REAL TALK!!
Peep my DJ Blaze/Missy Elliott Takeover set on my mixtapes section and check out how lyrical my girl Missy can get.
Blaze
On The Watch "It's All About Missy Elliott"