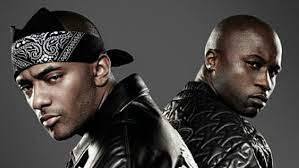 When it comes to naming successful rap groups from the East Coast, one cant go far down that list without naming the Legendary Duo from Queensbridge New York, Prodigy and Havoc, known to the Game has Mobb Deep. REAL TALK!
They are hands down one of the most booming groups from the East Coast still doing it "BIG" till this day. Mobb Deep always made sure that the East Coast stayed on the map even when the East Coast/West Coast beef was going on the Mobb never back down.
They delivered for their city with their heads up high when their backs were against the walls. REAL TALK! With over 20 years in the Game Mobb Deep stamped their name in the books with some heavy tracks that changed the Game from the early "90's" till this day. Now with seven Group Albums under their belt, Mobb Deep is looking to rock the Game once again by giving us that long awaiting 8th LP "The Infamous Mobb Deep" which is set to drop some time in spring 2014.
In union with the release of their LP, be on the look out for a Mobb Deep tour date near you. Mobb Deep is set to hit the road for a 31-date tour across North America, taking off January 10, 2014 in San Diego with possible future dates to be added to venues outside the U.S.
Till then peep my DJ Blaze/Mobb Deep set on my mixtape section and hear how I Blaze the Mobb up!
Blaze
On The Watch "It's All About Mobb Deep"