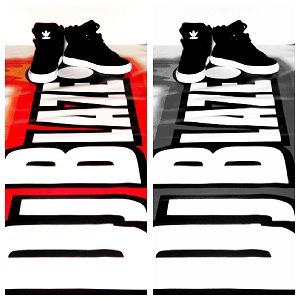 It's a new year and definitely a new era cause them peeps at MTV News' Hip Hop Brain Trust just caused another earth shattering earthquake in the Hip Hop world when they drop the BOMB by unveiling to the masses their version of the hottest 10 MC's In The Game for the past year 2012. The criteria required remained the same
1) Impact 2) Buzz 3) Sales 4) Lyrics 5) Swag 6) Intangibles.
MTV bestowed the Crown and the #1 Spot to Aftermath's Golden child artist Kendrick Lamar. Compton is unquestionably in the Building. K-Dot earned his #1 spot with an undivided decision from The Brain Trust Crew. REAL TALK! But from 2 to 10 these Dudes at MTV are definitely trying to uproar some s**t in the Game with that weak list.
1-Kendrick Lamar
2-2 Chainz
3-Rick Ross
4-Nas
5-Drake
6-Big Sean
7-Kanye West
8-A$AP Rockey
9-Future
10-Meek Mill
Blaze
On The Watch "It's All About MTV News' Hip Hop Brain Trust 10 MC's"