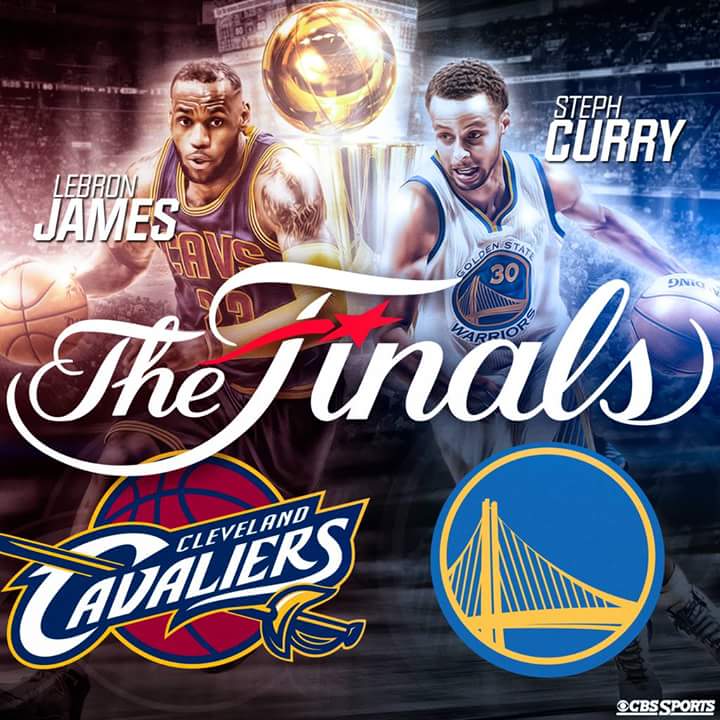 NBA FINALS 2015
The two teams who will be representing their respective Coasts for the 2015 NBA Finals matchup has been set. WESTSIDE's No 1 Seed throughout the entire season The Golden State Warriors stayed true to their task at hand and are now 4 Games away for their first title since 1975.
Their roadblock is the EASTSIDE's No 2 seed The Cleveland Cavaliers who last appeared in The NBA Finals loss in 2007. This NBA Finals matchup might just be one of the most electrifying one we've had in years. On one side (The WESTSIDE) we have the newly crowned NBA MVP in Stephen Curry leading The Golden State Warriors well-balanced offensive and defensive team straight into the History Books with the type of season and post play they've enjoyed to date.
On the other side (THE EASTSIDE) we have "KING" James, Mr. 4 times MVP representative vying to put an end to this "historic" season The Warriors have enjoyed this far. Lebron and The Cleveland Cavaliers plan on rewriting the History Books by rewriting the wrong that was made when Lebron left the team back in 2010. This battle tested Cleveland team might just have the "JUICE" to stunt on them Warriors but truth be told Golden State aint noting to play with. REAL TALK!
All eyes will undeniably be on Stephen Curry and Lebron James but personally I think it will come down to the supporting players of either team to step it up and create a cause and effect that will shift toward the team that wants it the most. The "HYPE" built up for this year Finals is "MUST SEE TV".
The question floating around is who will write their names in the History Books and walk away with the elusive O'Bryan Trophy for the year 2015 NBA Finals. Tune In for Game 1, Thursday night June 4, 2015.
Blaze
On The Watch "It's All About NBA FINALS 2015"