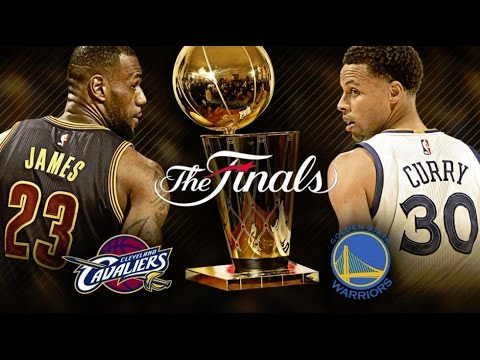 The 2016 NBA Finals are now set. We have been gifted a repeat of last year's 2015 NBA Finals. History is still in the making in the form of a Historical NBA Season in The Golden State Warriors. WESTSIDES's No. 1 Seed came back from a 3-1 deficit to defeat a hungry opponent in Oklahoma City Thunders.
Golden State now becomes only the 10th team in NBA History to complete this unbelievable comeback. REAL TALK! Determined to disrupt History and carve their own are The EASTSIDE's No. 1 Seed in The Cleveland Cavaliers. This go around "King James" is coming into this Battle with a healthy squad and his latest version of The Big 3 with Kyrie Irving and Kevin Love.
The Cavs are looking good and clicking at the right time. Last year's Finals have been hunting them throughout the entire Season and the only way to undo the wrong is by bringing the city of Cleveland its first Championship since 1964.
Both Teams have now been heavily tested; Judgment day is on the horizon. History is knocking at both their doors, the question remains, which deserving Team will be cementing their mark while raising the elusive O'Bryan Trophy for the year 2016 NBA Finals.
Don't miss the action and Tune in for Game 1, Thursday night June 2, 2016.
Blaze
On The Watch "It's All About NBA FINALS 2016"