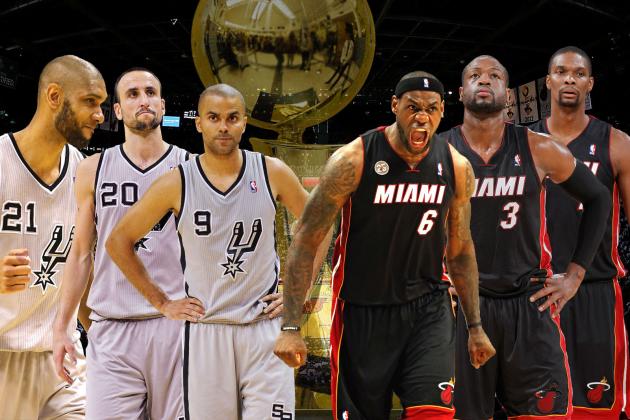 The 2 teams that will be representing their respective coast in the NBA Finals this year were now decided. Representing the West Side will be the 4 times defending Champs The San Antonio Spurs. Fresh off a 4 games clinic of the Memphis Grizzlies, this Spurs team has once again defied father time and re positioned themselves has the team to beat. REAL TALK! The way they've approached each game in these playoffs with such poise and discipline is straight up intimidating (if you ask me). These kats are for real and their game does all the talking for them.
Representing the East Side will be last years defending Champs The Miami Heat. Straight from a game 7 trashing of the No. 1 defensive team in Indiana Pacers, the HEAT have once again reaffirmed why they are one of the best defensive teams in the league PERIOD! Indiana simply couldn't match the HEAT's intensity and their aggressive play, but don't expect the same predicament from the Spurs come this Thursday night June 6, 2013, cause these Dudes in San Antonio play hard through-out the whole 48 minutes. REAL TALK! This year's Finals will definitely be a must see T.V.
Who will be the last team standing when all is said and done?
Blaze
On The Watch "It's All About NBA Finals"