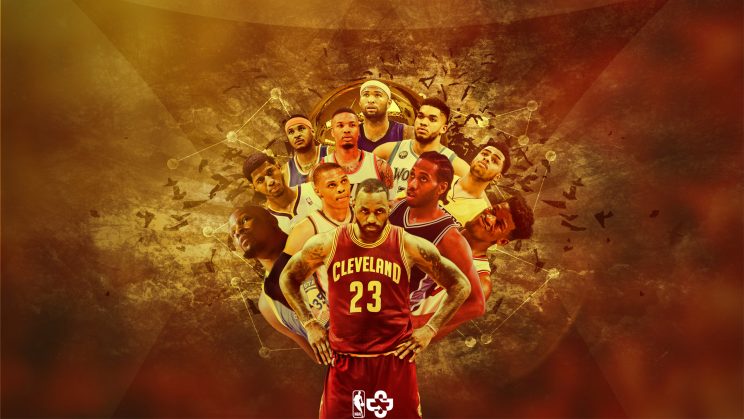 The Newly Crowned Defending Champs Cleveland Cavaliers have cemented their names in the Record Book. The challenge for this upcoming Season is simple, repeating the same task. What sounds easy to say is unfortunately one of the hardest things to accomplish in any sport. REAL TALK! Cleveland will be the hardest Team to beat in the Eastern Conference hands down but will they be the Team to represent the EASTSIDE? Nuff
Teams have shuffled up their roster looking to compete. Our Canadian Team from "Up North" The Toronto Raptors showed us last year what they were made off by reaching The Eastern Conference Finals but the improvements by Boston, New York, Chicago and Indiana make this Season even more interesting.
The most feared Team The Golden State Warriors, fell short of repeating last year but still remain the Team to beat with their latest acquisition signee in free agent Kevin Durant. All eyes will be on them and on how they perform as a unit. Anything short of an NBA Championship for them will be a disappointment, with that being said the Western Conference will most likely be a challenging warm up Season for them until June unless one of the contenders in The Spurs or The Clippers have something to say about it.
REAL TALK! Tune in this Tuesday night October 25, 2016 and be part of the "New Wave" taking over this NBA Season.
Blaze
On The Watch "It's All About NBA Season 2016/2017"