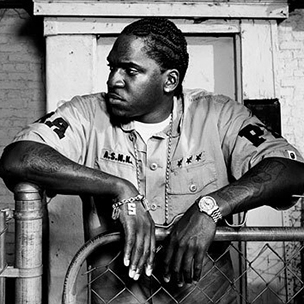 Pusha T has kept the streets Buzzin for quite some time now and from hearing his first official solo LP "My Name Is My Name" the G.O.O.D. Music MC does not disappoint. Pusha kept it real and delivered us as promise that raw, uncut street sh*t that's been missing in the Game. REAL TALK!
Pusha talks it like he walks it. No sugar coating over here. To some Pusha may sound like a new artist but don't be fooled cause your neighborhood Pusha been putting in work from time with his brother No Malice from the "Clipse" days. REAL TALK!
Pusha is a seasoned Vet in the Game that's ready to solidify his position as one of the Best Lyricist Bar for Bar to ever do it this good on a consistent basis. REAL TALK! Pusha's confidence is on full display throughout the entire album.
Pusha has proven to himself and his Nay Sayers that with or without his brother No Malice by his side; his peers should not take him lightly. REAL TALK!
MNIMN is dropping this Tuesday October 8, 2013 but until then peep my DJ Blaze/Pusha T set on my mixtape section and hear how Pusha moves that weight Bar for Bar on them DOPE beats.
Blaze
On The Watch "It's All About Pusha T"