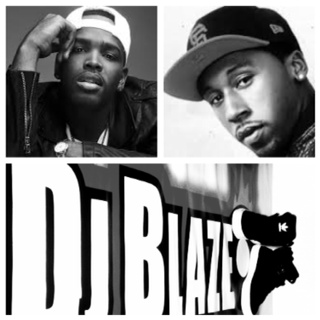 Rayven Justice and Jonn Hart
Oakland 's Bay area R&B scene has been popping as of late with the help of two homegrown artists; Rayven Justice and Jonn Hart whom have both recently released each an Album. Rayven's "I Have A Dream" and Jonn's "Heart 2 Hart 2" are two well-received Albums out right now with enough hits on them to keep the Ladies moving and the Clubs bumping. REAL TALK!
They both displayed that hunger to succeed and the right work ethic needed to compete in this here Hip Hop/R&B world and carve themselves their own lane while still staying levelheaded and focus towards a hard but rewarding ever-growing career. The work they have already been putting in is paying off judging by the constant feature requests and the collaboration with some well known "Heavy Hitters" in the Game that they have both been able to benefit from on their respected Albums. REAL TALK!
The sky's the limit for these two Kats cause right now they have both stamped their names in this here Hip Hop/R&B Game as two young Kats on the come up! Peeps shouldn't sleep on them but should definitely Cop their LP's, you won't be disappointed.
Till then ride down the Bay area with the sounds of my DJ Blaze/Rayven Justice/Jonn Hart Takeover set on my mixtapes section and enjoy the vibe.
Blaze
On The Watch "It's All About Rayven Justice and Jonn Hart"