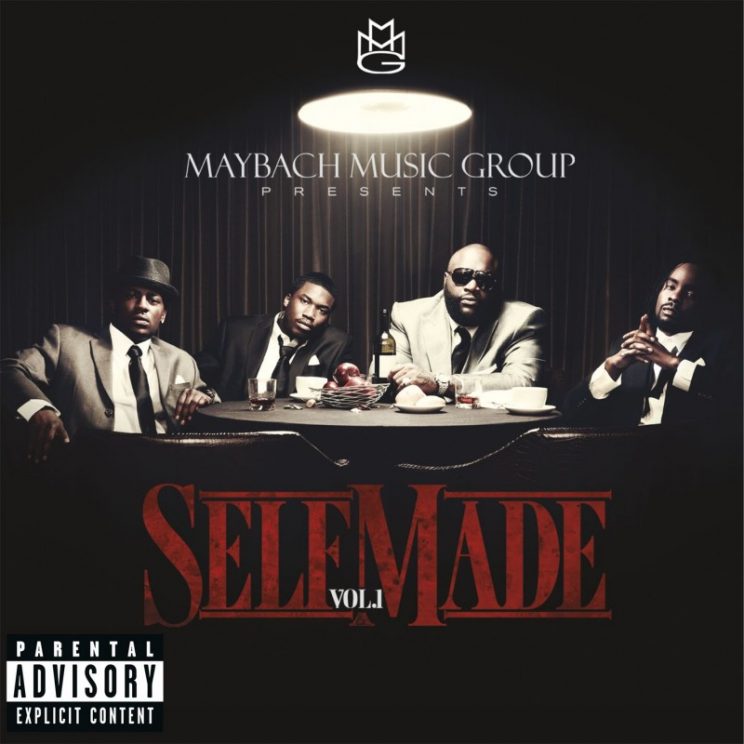 Rick Ross and his newly acquired Maybach Music Group which consist of the new signees–Wale, Meek Mill, Pill and R&B singer Teedra Moses are ready to take on the music world as the next Super Group and challenge the other groups being formed as of late and stake their own claim as a group not to be reckon with. Real Talk!
Ross has clearly established himself as one of the Heavy Hitters in the game hands down, but if you take a close look at who he has specifically acquired from new members to the original members you can clearly see that Ross had a plan from the get go; of how he wanted to shake up the music game. No disrespect to any of the other MMG members but Real Talk Ross got himself a couple of hidden gems in the crew that could shake the game up if used the right way. Your boy Meek Mill's is that dude right now; that's starving to get loose. Meek is definitely the next to blow out of MMG.
The boy is a beast on the mic and shows no fear along side anybody on any track, his buzz alone speaks volume. He's got that "IT" factor for sure, Meek Mill is someone peeps should definitely keep their ears and eyes on in the months to come Real Talk!
The other hidden gem is not a new member but an original from the get go, your boy Masspike Miles, the other R&B artist on the MMG. Miles got that real nice raspy R&B voice that is very distinguished and soothing at the same time. Miles is a very talented writer who's just one hit away from a break out year. Real Talk keep this Kat on your Radar he's definitely a sleeper on the come up!
Blaze
On The Watch " It's All About Rick Ross & The Maybach Music Group"