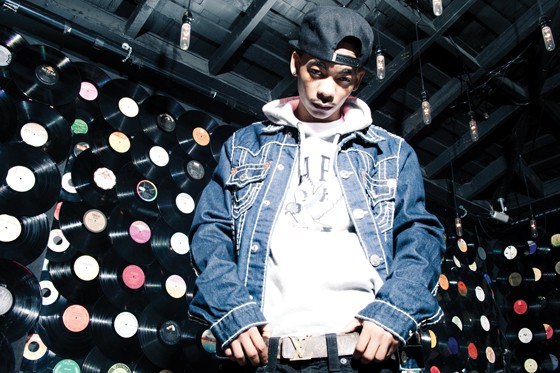 Los Angeles has been breathing some serious talented artist into the Game as of late. Next to "Blow" out of South Central is R&B Singer, Rapper and Producer TeeFlii. This Kat's style is different from the norm.
His approach in which he crafts his songs and laces up his beats is hypnotic. His smooth but yet jagged way of displaying out his lyrics seem to mesmerize the ladies into a frenzy of pure "panty dropping action" whenever he drops a hit record. REAL TALK! This Kat has the gift of jabs in his "PEN" Game and a profound ear for producing music.
Clearly well displayed in his previously released mixtapes: AnnieRUO'TAY, AnnieRUO'TAY 2, AnnieRUO'TAY 3 (Who The F*ck Is Annie?) and his collaboration with DJ Mustard Fireworks. Flii's body of work so far has garnered him some serious attention in the Hip Hop/R&B world. He's in high demand for features right now and the Clubs, the Radio stations and the Streets are rocking with him real "HEAVY".
With that being said its only fitting that CEO of Epic Records L.A. Reid scooped him up and offered Flii his deal before it became too late cause this Kat's future is looking brighter and brighter by the day. REAL TALK! Be on the lookout for TeeFlii's official LP "Starr" to be release sometime this year 2014.
Until then peep my DJ Blaze/TeeFlii set on my mixtapes section and hear how one entertains the ladies.
Blaze
On The Watch " It's All About TeeFLii"