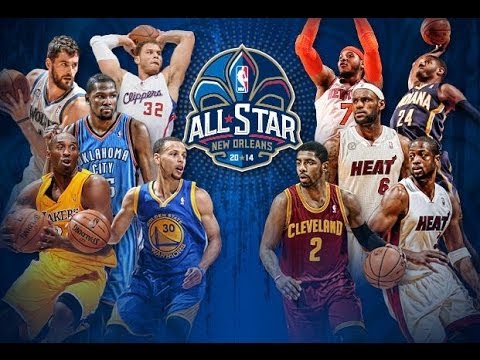 The 63rd 2014 NBA All-Star Game which is set to air from New Orleans Arena on Sunday February 16, 2014, have officially released the Sprint NBA Balloting votes for the starting line up for the East/West All-Star Game.
Representing The Eastern Conference Starters This year are
-Carmelo Anthony (New York)
-Paul George (Indiana)
-Kyrie Irving (Cleveland)
-LeBron James (Miami)
-Dwayne Wade (Miami)
Representing The Western Conference Starters This Year are
-Kobe Bryant (L.A. Lakers)
-Stephen Curry (Golden State)
-Kevin Durant (Oklahoma City)
-Blake Griffin (L.A. Clippers)
-Kevin Love (Minnesota)
Judging by the new faces entering this year All-Star Game, it's clear to me that the fan votes speak volume. Some may agree to disagree with the line-ups but one thing is for sure this year All-Star Game is sure to be an exciting one, so TUNE IN!
Blaze
On The Watch It's All About The 63rd 2014 NBA All-Star Game"