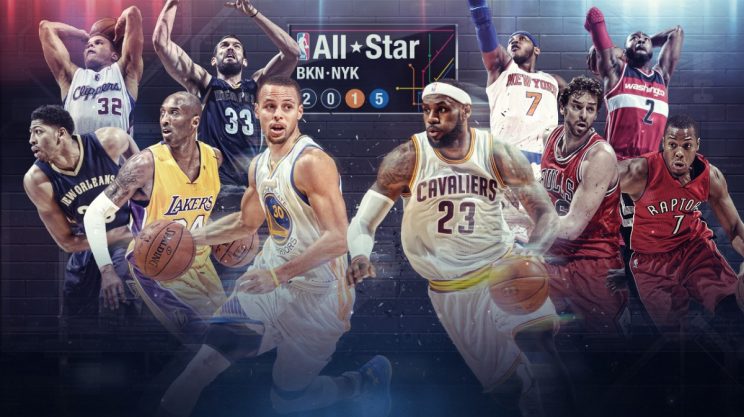 The 64th 2015 NBA All-Star Game that is set to air solely on TNT from Madison Square Garden on Sunday February 15, 2015, have officially release the Sprint NBA Balloting votes for the starting line up for the EAST/WEST All-Star Game.
Representing The Eastern Conference Starters this year are
-LeBron James (Cleveland)
-Carmelo Anthony (New York)
-Pau Gasol (Chicago)
-John Wall (Washington)
-Kyle Lowry (Toronto)
Coach-Atlanta's Mike Budenholzer
Representing The Western Conference Starters this year
-Blake Griffin (L.A. Clippers)
-Marc Gasol (Memphis)
-Anthony Davis (New Orleans)
-Stephen Curry (Golden State)
-Kobe Bryant (L.A. Lakers)
Coach-Golden State's Steve Kerr
A first glance at the starting line up for each coast shows undeniably clear that the changing of the guard have been in effect since last years NBA fan voting. New and well-deserved first-time starters will be gracing The Madison Square Garden floor in the hopes of making this year All-Star Game the most memorable one of them all. TUNE IN!
Blaze
On The Watch "It's All About The 64th 2015 NBA All-Star Game"