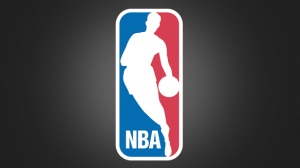 The Miami Heat and The 3 Headed Monsters have officially silenced all the Nay Sayers by successfully completing their first Back 2 Back Championship in a convincing manner. REAL TALK! With that being said the new NBA Season is set to start on Tuesday October 29, 2013 and from seeing all the Off-Season shuffles that various team have put forth, I'm thinking this year might just top the crazy year that just passed. REAL TALK!
Key players that were hurt on various teams are now back in full effect; many trades were made for better or for worst but one thing is for sure many teams will be looking to make that leap this year and enter the race for that No. 1 Spot held by The Defending Champs Miami Heat. REAL TALK!
Once again newer rivalries are being made from the EAST/WEST and old ones are still going strong. I'm looking forward to see who will claims the 5 Burrows between Brooklyn/New York and curious to see who will dominate the West with all those Key players who have relocated to change the landscape on the West Side!
The East will definitely be exiting this year but the looming question still remains, the most IMPORTANT one. Which team will be strong enough and good enough to Dethrone The 3 Headed Monsters and The Miami Heat from their No 1 Spot! Let the 2013/2014 NBA Season begin!!
Blaze
On The Watch "It's All About The Miami Heat and The 3 Headed Monsters"