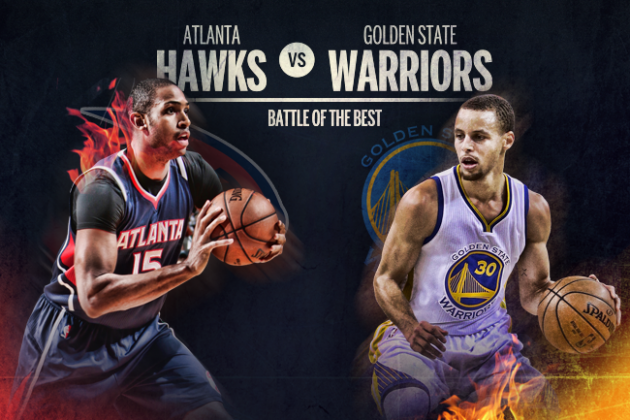 The NBA—Who's On Top?
We are officially passed the midpoint mark for the season with over 42 games played and at everyone's surprise The EAST is experiencing a serious power struggle with some new and exiting faces running the show in a convincing manner. REAL TALK!
As I write this, the No. 1 spot belongs to The Atlanta Hawks (38-8). A team that no one anticipated to be good enough to run the show has been defying all odds and stating claim to that No 1 spot by bringing it each and every night to any team EAST/WEST who wants to tangle with them.
Not far behind we got our Team from up North The Toronto Raptors and the Washington Wizards who are still vying for that No. 1 Spot. Now who would have thought that these three teams would have been caught up in this scenario at this point in the season?
Now when it comes to the WESTSIDE. The shootout is still on and poppin over there. REAL TALK! I have to tip my "B" hat to them Boyz in Golden State for their play so far. They have kept that No. 1 Spot from the "JUMP". And not just in the West but in the League PERIOD! (Percent wise) They are really trying to show all the naysayers that this (36-7) Team Record that they are running with in the WEST is as real as it gets.
Now I've said this before, in the West you can't count any of the 8 seeded teams vying for a playoff spot out cause any one of them teams can catch a good steady run and snatch that No. 1 Spot at anytime. Injuries have stunted quite a few teams early but the second half of the season is where you either keep up to move up or bow down and step out the way. REAL TALK!
Keep Tuning in to see and appreciate the outcome of this season's second half.
Blaze
On The Watch "It's All About The NBA—Who's On Top?"