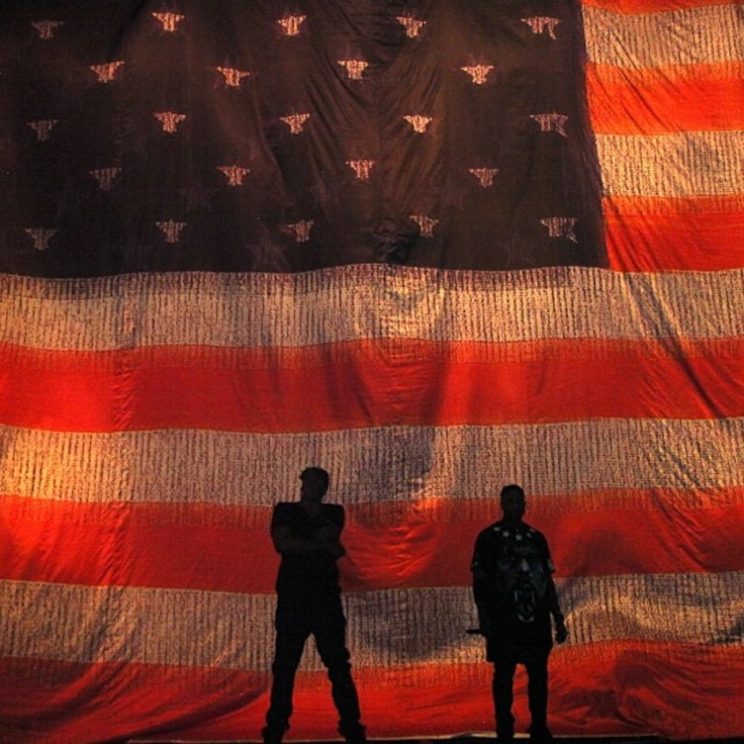 Watch The Throne
This album is going down as an epic moment, the most important LP in the Hip Hop world hands down. Two of today's greatest in the game, have put their ego's aside to bring us, the fans another #1 LP to add to their ever growing list of personal achievements. Jay already showed us how two heavy weights from opposite sides of the game can get together and crush the music industry on some next level shit when he teamed up with the King of the R&B R.Kelly to bring us not one but two Best Of Both World LP's that changed the Hip Hop/R&B world for good.
It's only right that the King of Hip Hop music shows us how to still be a King in this day and age and watch your Throne. Kanye West who is definitely an established heavy weight in the game in his own right, stepped his game up to show Jay, that he too could stand along side him and help him Watch The Throne as the last 2 Kings standing. Alone their accolade speaks for themselves but has a duo; Jay and Yeezy have just changed the game and created a new chapter in history.
For all the hatters who wanted Jay and Yeezy to fail, do yourselves a favor and step your game up cause the Throne ain't for grabs. REAL TALK! Check out my DJ Blaze/Jay-Z and Kanye West Takeover set on my mixtapes section IT'S THE TRUTH!!
Blaze
On The Watch "It's All About Watch The Throne"