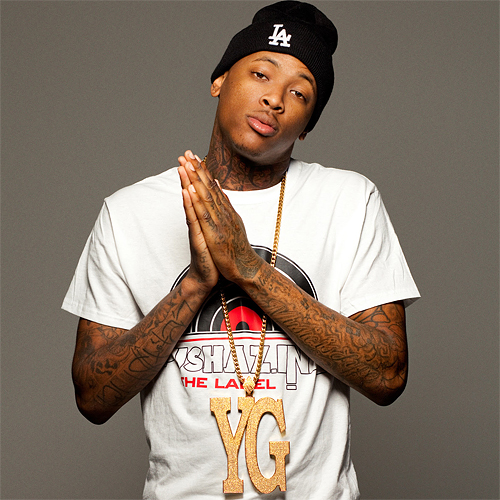 It looks like the city of Compton may have birthed another star in the making of the likes of YG, a young Def Jam signee who's ready to stamp his name on the West Coast as the next to "Blow" REAL TALK!
YG is that Youngin on them block who've been blazin up the streets, killing them clubs while still grinding hard against the grain of the music industry. With the assistance of Ty Dolla $ign and the emergence of his DJ, DJ Mustard on the production tip, YG has finally touched base on that Mainstream Hip Hop and R&B vibe.
That newly mainstream love is opening up some doors for the Youngin. His name is Buzzing and the streets are calling. YG is paving his own lane and with the help and the guidance of Young Jeezy by his side, Compton's very own is getting that attention and the respect from his peers while still being on the come up. REAL TALK!
Be on the lookout for YG's official Def Jam LP "My Crazy Life" which is set to drop on any given day this year. Until then peep my DJ Blaze/YG 400 set on my mixtapes section and feel what LA has been raving about.
Blaze
On The Watch "It's All About YG"