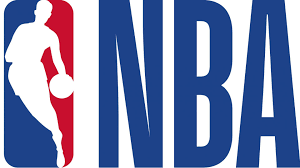 The NBA Season is set to start this upcoming Tuesday night October 16, 2018, and the back-to-back Defending Champs Golden State Warriors will be looking to start the season once again as the team to beat. The Warriors still have the tightest squad across the board. Them "Boyz" are truly battle tested and are destined for another unforgettable journey-type NBA Season. Real Talk!
The Houston Rockets will be looking to pick up where they left off last season. The Rockets were one game away from dethroning the Defending Champs but fell short when it counted the most. That being said, the Rockets have reloaded and are ready to give another memorable run at it with no excuses. Them "Boyz" can ball in Houston and it's time to put it all together and show out.
The Los Angeles Lakers will be coming from the bottom to the top with their latest addition of LeBron James. The "King" has officially taken his talent to the WESTSIDE. This Dude joining the Lakers is beyond a game changer. LeBron's track record has shown us in the past that his presence brings success and high expectations. That being said the Western Conference is the toughest side to ball in and only time will tell if the Lakers will have enough ammunition to compete at the top of the Western Conference.
It's clear and understood that the Western Conference is no cake walk for any team, but expect the Oklahoma City Thunder, Utah Jazz, San Antonio Spurs, Portland Trail Blazers, New Orleans Pelicans and the rest of the western teams to compete every night at a high level in the hopes of establishing themselves as the next team on the come up!
With the departure of "King James" to the Western Conference, the Eastern Conference is now open season. The most notable team expecting to strong hold the Division is the healthy -looking Boston Celtics. With their full squad intact for the upcoming season their sole destination is nothing short of the NBA Finals. The rumblings have already started. Boston vs Golden State has already been mentioned as a possible NBA Finals.
That being said the Eastern Conference has showed much improvement the last few years. Our own Canadian team the Toronto Raptors will be looking to recapture their No.1 Spot from last year, as well as the steady play of Philadelphia 76ers, Indiana Pacers, Washington Wizards, Cleveland Cavaliers, Milwaukee Bucks, Detroit Pistons. These teams seem to have it going on the right track at being competitive enough to make it interesting. Any one of these teams can give Boston a good run for their money, but the question still remains, which team will step up to the plate and deliver the goods.
Tune in Tuesday night October 16, 2018 and be part of the "New Wave" taking over the league.
Blaze
On The Watch "It's All About The NBA Season 2018/2019"