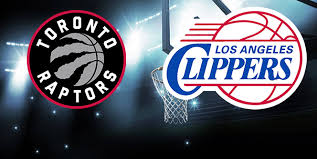 The NBA Who's on Top?

We are at the Quarter mark of this year's NBA Season and sitting at the top above all for the moment is our own Canadian team The Toronto Raptors with a 18-4 record. I didn't anticipate this great start from the Raptors considering the dramatic changes that were made over the summer but "DAMN", the addition of Kawhi Leonard has them Boyz swagged up in a different way. Real Talk. It's still early in the season but as of right now this team is looking on point on offence and defence. The Milwaukee Bucks are surprisingly tearing it up with some much-improve play cause them Boys have been "Ballin outrageous" with a respectable 15-6 record to date. The hunger and the talent are there now it's just about keeping a steady healthy momentum throughout the season and these Boyz can certainly be a threat to any team. The Philadelphia 76ers have had an up and down start but managed a 15-8 record to date. With the latest addition of Jimmy Butler to the squad the 76ers will now have a solid set of 3 all-stars in Joel Embiid and Ben Simmons. Expectation will be high for them three to gel quickly and turn things around. Peeps keep talking about the Eastern Conference being weak but Real Talk, the Division is still competitive. The Pacers' 13-8 record, The Pistons' 11-7 record and The Hornets' 11-10 record are all keeping it real interesting. Now what I'm most surprised by is the play of The Boston Celtics with their record of 11-10. Unbelievable! Now I know it's still early in the Season, but them Boyz need to get it together asap and start ballin. There's way too much talent on that team to be sitting at the borderline like that. Real Talk!
The heated Western Conference is an early roller coaster ride with some teams playing musical chairs in the standings so far. Still premature into the Season, The Los Angeles Clippers are surprisingly holding on to the No. 1 Spot with a 14-6 record. These Boyz are ballin with a chip on their shoulders trying to prove the naysayers not to take them lightly with their revamped roster. The Defending Champs Golden State Warriors have taken an early set back with Steph Curry and Dramond Green who've been out of the line up for a few games. They've been able to sustain themselves for now with a 15-7 record, but truth be told they need Curry and Green back asap if they want another crack at the gold again. I know Its still early into the season, but the West is too strong of a Division to be hobbling around. The Denver Nuggets have dramatically improved on both side of the court and are breathing down all opponents' necks with their record of 14-7 to date. They have a good thing going on over there and only time will tell if they're for real with it. The Oklahoma City Thunder's 13-7 record, Portland Trail Blazers' 13-8 record, Memphis Grizzlies' 12-8 record and The Los Angeles Lakers' 11-9 record, are all bubbling teams that can intertwine and change position amongst the standings at any given time. That's how tight this Division is. Surprisingly, The Houston Rockets are on the outside looking in with their disappointing start of 9-11 record. They were hit early with games missed by James Harden and Chris Paul as of late. I'm not counting these Boyz out just yet, but they absolutely need to get it together and play catch up Basketball sooner rather then later. The Western Conference is an endless race that can leave you behind in no time, good or bad.
Blaze
On The Watch "It's All About The NBA-Who's On Top?"