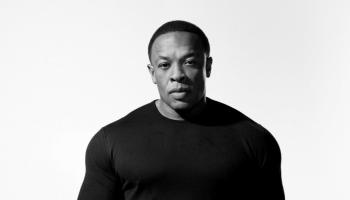 The year 2011 might just be the best year for Hip Hop LP's to come out REAL TALK.
The Hip Hop's Seasoned Heavy Hitters in the game are gearing them self up to shake the Hip Hop World with a BANG and show them young kats coming up how to throw down a tight LP from the beginning to the end.
First off we got Dr. Dre, a Pioneer in this music game, a global phenomenon and multiplatinum seller who gave us some unforgettable solo classics like The Chronic and The Chronic 2001. 11 years has past since Dre last released a solo LP. Detox is to be he's final album, its only fitting that his album is the most anticipated LP for 2011 since Michael Jordan's return to Basket Ball in 98. Dre is a perfectionist who promises to give us nothing but the best for his last solo LP to the world. A must have for true Dre fans—Check out my DJ Blaze/Dr. Dre Takeover Set on my mixtapes section. It's BLAZIN!!
Next up we got 2 of the best Seasoned Heavy Hitters combining their talent, drive and swagger to give us what may well be a game changing LP. Watch The Throne,the title itself demands attention. Jay and Ye are definitely raising the level of how recording a tight LP should sound like. A blue print that the young ins in the game today can dissect and learn from. REAL TALK.
Wayne was released from Rikers prison facility on November 4, 2010 after serving 8 months of his 1-year sentence and judging by his first release from his Carter v LP 6 Foot 7 Foot witch is another banger for the streets and the clubs, Wayne showed no signs of rust but did demonstrate hunger from being away from the booth for so long. The track 6 Foot 7 Foot is the perfect track to letting the world know that Weezy is back and ready to bang out another hit album in the Carter V. REAL TALK.
After running off with the Source Magazine's Man Of The Year award for 2010, Ricky Rozay has embrace the new Year 2011, with a vengeance. Ross has teamed up with Diddy to form the Buggatti Boyz, which will be releasing an EP in the months to come. Ross has also established himself has one of the top dudes in this game, its only fitting that his next LP which is also slated to be release in 2011, be called God Forgives, I Don't. Staying productive and creative is something that Ross does well. REAL TALK. Check out my DJ Blaze/Rick Ross RnB Takeover Set on my mixtapes section, its SERIOUS!!
Blaze
On The Watch "Hip Hop's Seasoned Heavy Hitters"