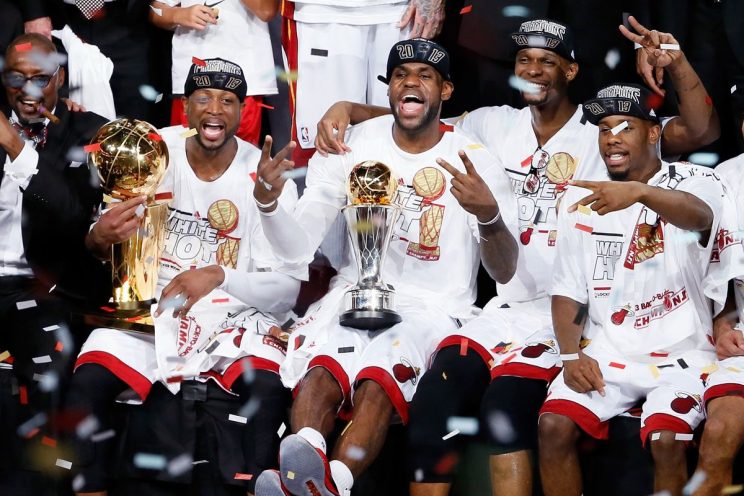 There is a reason why teams work so hard to finish with the best record for the season in the NBA; that is for when the time comes and you actually make it to the playoffs and end up in the finals with a Game 7 on the line "The House" will carry you over to the finish line. The HEAT did just that last night and that was "DEFENDING THE HOUSE AT ALL COST" The HEAT captured their first Back 2 Back title and LeBron his second NBA Finals MVP.
I tip my "B" hat to them Boys in Miami cause them Dudes came to play. This series was no "Cake Walk", the Spurs gave them all they could but going against "The House" and the 3 Headed Monsters was just too much for them to handle. It was a HELL of series from Game I to the final deciding Game 7.
I congratulate the Miami Heat team for stepping up to the plate and defending their Championship like true winners they are. This was definitely a second title well earned.
Blaze
On The Watch "It's All About 2013 NBA Champs The Miami Heat "