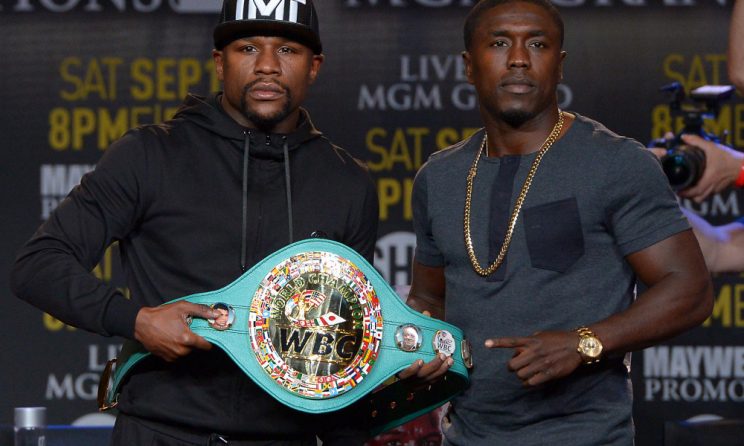 Mayweather/Berto
In 6 days from now we are going to witness the self-proclaimed "TBE" Floyd Money Mayweather grace The MGM Grand Garden in Las Vegas, possibly for the last time as a fighter. On Saturday September 12, 2015 the Future Hall of Famer will be completing his contractual agreement with Showtime when he'll put his WBA and WBC Welterweight Titles on the line against the likes of a younger hungry ferocious Lion in Andre Berto (30-3-23 Kos)who in his own right will be looking to ruin Mayweather's untarnished record of (48-0 26 Kos).
Now has we all know 48 great challenging fighters have tried but they have all come up short of Dethroning the "CHAMP". With the support of all of Haiti behind him, Andre Berto's plan is simple; to send Mr.Money Mayweather off into retirement with the first lost of his illustrious career. Mayweather is the Pound-for-Pound "KING" in this here Boxing Game for a reason and he's not about to be outdone or out boxed on the stage that he help built.
The MGM Grand Garden has been his home for quite some time now and on Saturday September 12, 2015 the self-proclaimed "TBE" is planning on leaving the Game 49-0 with his health intact and the satisfaction of having achieved and completed every challenge presented to him in his career.
Tune in Saturday September 12, 2015 and witness once again greatness at his best for the Final Chapter of his celebrated career.
Blaze
On The Watch "It's All About Mayweather/Berto"