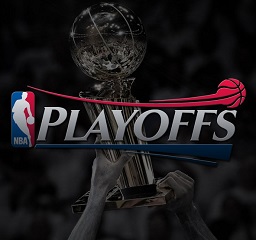 This NBA season has been nothing short from exciting, record braking, surprising and unbelievable type season with again much more still to come in the Playoffs. REAL TALK! This years' "King Of The Court" for the season are The Golden State Warriors who won a franchise-record and league-best 67 games. REAL TALK!
From the jump of the season these groups of guys stayed focus and on track to be in this position. The Warriors rank 2nd in Offence rating and 1st on the Defensive side. Nuff said!
Owning that No. 1 Spot on the Westside is not an easy task cause any team from 2-8 competing in the West is capable of upsetting any team at any given time. Think about it for a second?? The Defending Champs of last years NBA finals The Spurs are coming in this year Playoffs at the No. 6th Spot, unreal but true when it comes to the Westside's level of competition. REAL TALK!
Now when it comes to the Eastside, if there was ever to be a Cinderella team in the NBA this season The Atlanta Hawks would definitely fit the "Bill" The Hawks Started the season from the bottom and rose all the way to the top in a convincing manner. With their record of 60-22 The Hawks have unquestionably tilted the power shift on the Eastside.
This Coast may not be has competitive has the Westside on paper but truth be told Cleveland, Chicago, Washington and our own team from up North the Toronto Raptors, have acquired enough Playoffs experience within the years to bring it to any team ready to battle throw-out the series to come.
Now tune in this Saturday April 18, 2015 for the Playoffs first round of who's got next!
Blaze
On The Watch "It's All About NBA PLAYOFFS 2015"