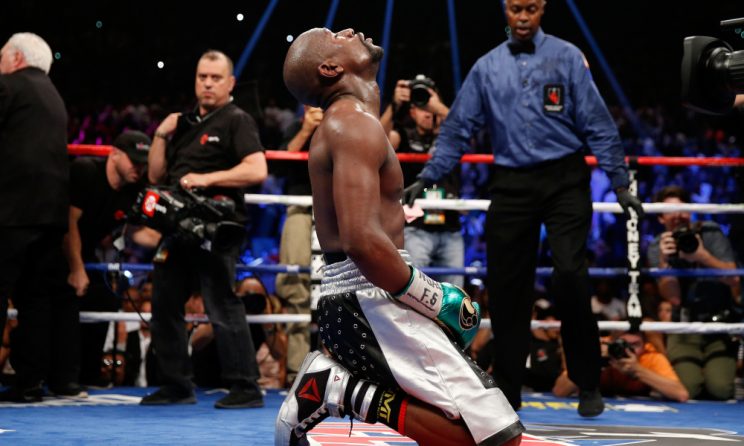 The Champ
It's official, last night we may have witness "greatness" at its best. Floyd displayed a boxing level of his superiority against a worthy opponent in Andre Berto. Speed, strength, intelligences, timing, execution. Berto's plan A, B, C, D, just wasn't enough to derail the "CHAMP" from retiring undefeated 49-0, the Badest Prizefighter of our generation and still Welterweight WBC and WBA Champion of the World.
The history books will now have two former Champions who both retired sharing a record of 49-0. Floyd Money Mayweather and Rocky Maciano will forever be link has two of the "Badest" who ever did it this good REAL TALK!
Love him or hate him, Money Mayweather is the "truth"of this generation hands down. He mastered, perfected and now walking away from the Game on his own terms. Congratulation Champ for giving us 19 years of "greatness".
Blaze
On The Watch "It's All About The Champ"