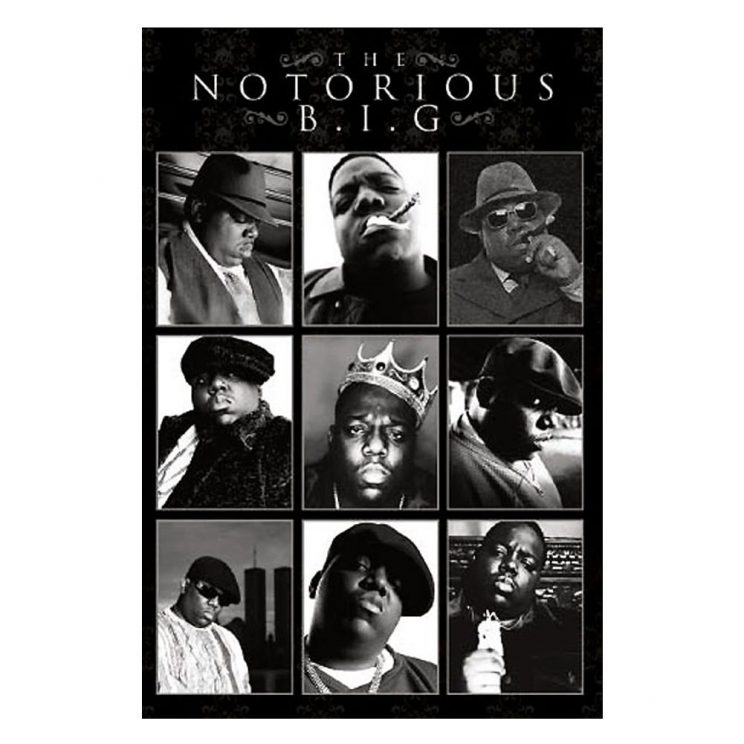 The Notorious B.I.G. aka Big Poppa, The Black Frank White, Biggie Small or B.I.G. was a rapper who officially stamped his name in the game when he first dropped his LP Ready To Die back on September 13, 1994. B.I.G.'s LP eventually went 4x Platinum and his presence at that time single-handily brought the EAST Coast Hip Hop scene back at a time when the WEST Coast was pushing real hard on the mainstream scene. B.I.G. who was the new kat from Brooklyn killing the streets, the clubs and the radio waves, had every rapper from the EAST/WEST and the SOUTH keeping a close eye on him.
Listening to B.I.G.'s tracks right now you can clearly see that Homey was a lifetime ahead of the game back then and although Biggie's career was cut short in 1997, B.I.G. was still able to acquire quite the hardware under his belt. The Source Awards, in 1995 awarded Biggie with New Artist of The Year (Solo), Album Of The Year, Lyricist Of The Year and Live Performer Of The Year.
Also in 1995 The Billboard Music Awards, presented Biggie with the Rap Artist of the Year and than in 1998 The Soul Train Music Awards, bestowed Biggie with Best R&B/Soul Album Male for his Life After Death LP, which was certified Diamond by the RIAA back in 2000. Biggie simply was a BEAST; he could ride the mic with a different flow for whatever beat given. MTV ranked B.I.G. at #3 on their list of The Greatest MC's Of All Time. REAL TALK! We'll never know just how B.I.G. would have fared amid today's rappers but one thing is for sure; Biggie will definitely go down in the annals of Hip Hop History has one of the best who's ever done it hands down.
Peep my DJ Blaze/Biggie Small Takeover set. It's timeless!
Blaze
On The Watch "It's All About The Notorious B.I.G."