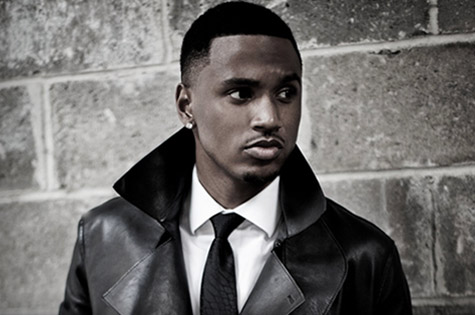 Trigga debuted 2 mix tapes on November 1, 2011, LemmeHolDatBeat2, which is a Hiphop/R&B mix tape and Anticipation 2, which is the R&B mix tape. REAL TALK! I don't understand why my man Trigga called them both mix tapes, these 2 freebees that Trey blessed us with are arguably better then half the shit that's coming out right now REAL TALK!
On LemmeHolDatBeat2 Trigga's delivery is so tight and on point on them beats that I'm sure some of these rappers out right now are tripping over this R&B artist who can jump ship on any given day of the week and murk it.
Trey is not just an R&B artist trying to rap; he does this for real and is believable. HIPHOP/R&B is the shit right now and my man Trigga is putting everybody on notice by killing every track he's rockin. REAL TALK!
Thugs and Gangsta's can bump Trey's tracks and feel no way about it cause your Boy Trigga is the TRUTH with his…On Anticipation 2, Trigga shows everybody once again why he's called "Mr. Steal Ya Girl" The ladies love his swagga-oozing, charismatic freaky side. Trey definitely channels Kell's panty dropping styles of flow but with a twist of Trigga added to it to make this a memorable mix tape for the ladies to drool over until his 5th album Chapter 5 becomes available in 2012.
Blaze
On The Watch "It's All About Trey Songz"